Professional Cars
---
---
Diecast Coversions: Background: Dinky '61 Pontiac; foreground L-R 'Matchbox '55 Ford panel,
Hot Wheels '59 Cadillac (Ghostbusters), Matchbox '62 Cadillac, Hot wheels (Ghostbusters).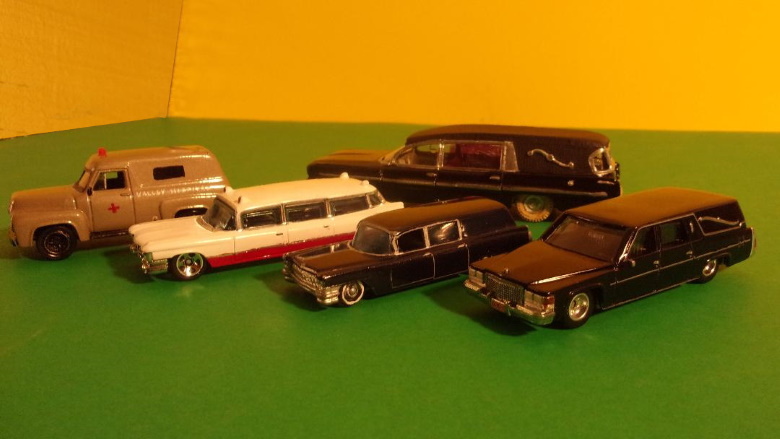 36 Dodge, '48 Ford, '67 Chevy all Liberty Spec Cast.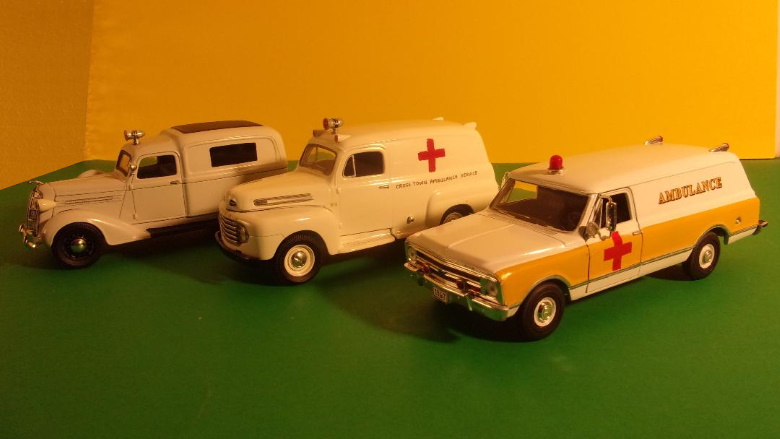 ...Plastic And Resin Conversions:
1/32 scale 1940 LaSalle Hearse converted to stock from vintage Aurora '39 LaSalle custom/street rod, and
1952 Chevrolet Ambulance conversion from Pyro "Table Top" series, 1960s issue, '52 Chevy wagon kit.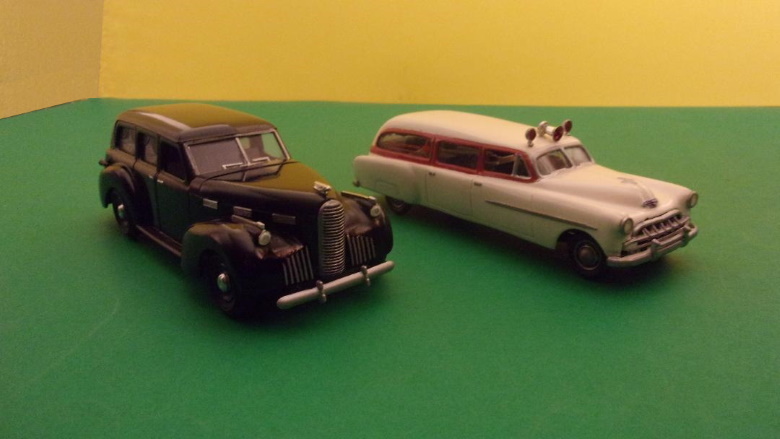 (L-R) '53 Pontiac resin (sedan delivery), '53 Ford (resin sedan delivery) , Revell plastic '53 Chevy (sedan delivery)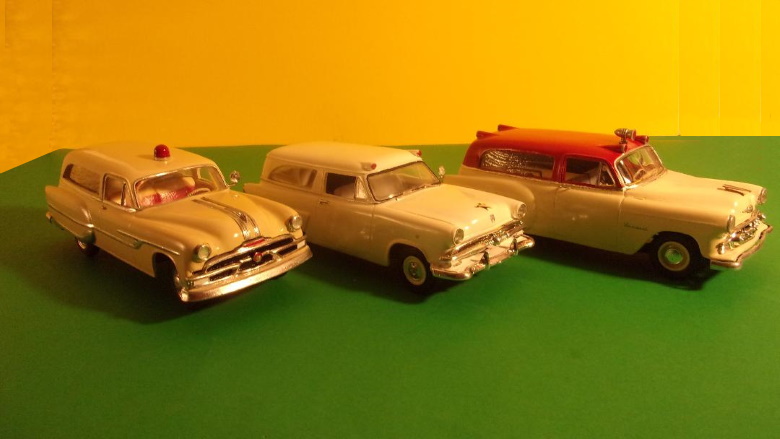 1948 Chevy/Barnette Ambulance from Jimmy Flintstone resin Hearse, 1960 Rambler
Ambassador Rambulance from 1960 Rambler Classic Cross Country promotional model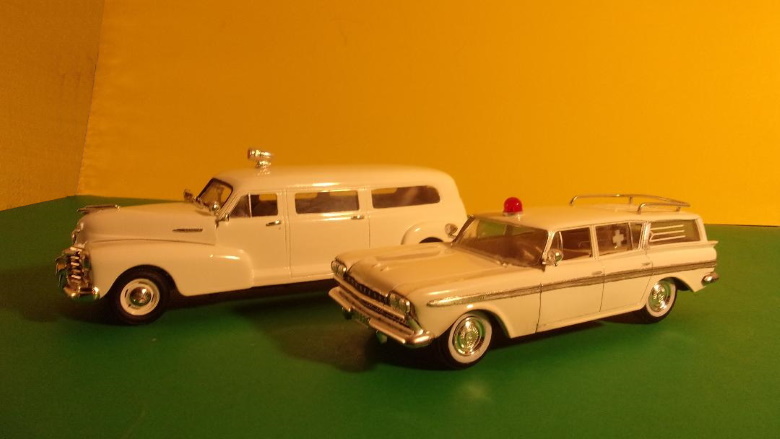 (More Plastic & Resin): L-R: Resin '59 Cadillac hearse body on "Ghostbusters" kit, '59 Cadillac
ambulance (AMT Ghostbusters kit), '59 Pontiac Superior ambulance complete resin cast kit.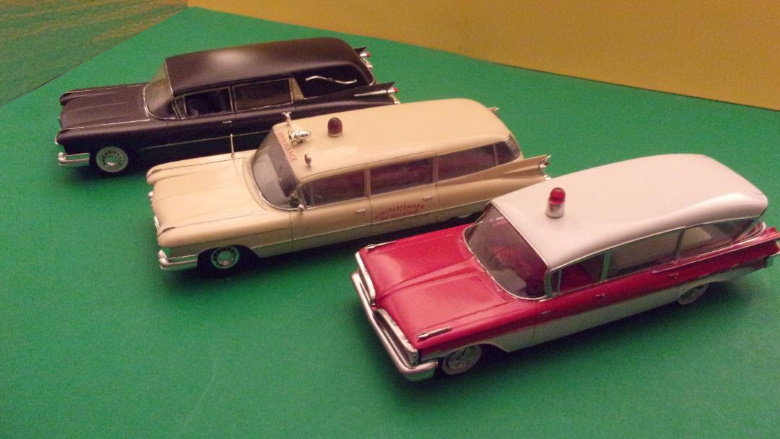 L-R Original 1966 issue JoHan Cadillac Landau hearse built plastic kit, JoHan 1966 Cadillac "Limousine"
style hearse from ambulance kit, JoHan Ambulance from hearse kit, original 1966 issue JoHan Cadillac ambulance.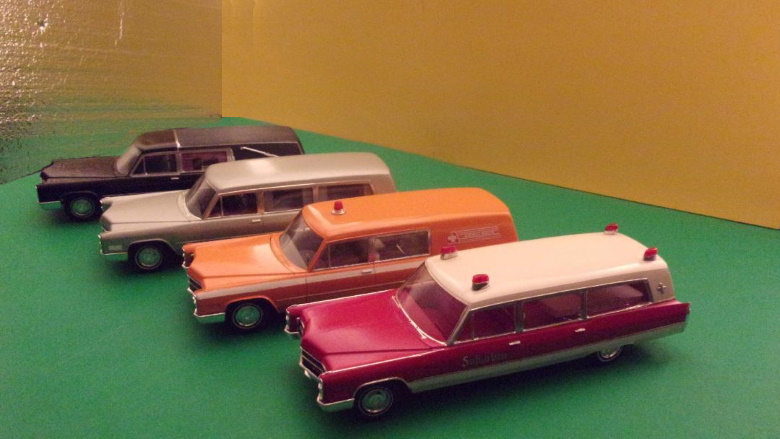 page updated 8/20/2021